Xamarin Geek – July 2019
Details
"Xamarin Geek" Event is part of XMonkeys360 Community. This Event is mainly focused on sharing the knowledge of Xamarin to every one of the developers who need to learn "what is going around Technology"? Because we know that born babies are growing along with the Mobile phone's which tends to mandatory in every daily life. So, we take these opportunities to showcase the needs to spread the knowledge to the learner of Xamarin Native App and Xamarin Forms App Development.
Agenda:-
09.30 AM to 10.00 AM – Introduction Xamairn & Xamarin Forms – Mr.Sivaram Ganesan
10.00 AM to 11.00 AM – Xamarin Forms Latest and Greatest? – Mr.Anbu Mani
11.00 AM to 11.15 PM – Break
11.15 PM to 12.15 PM – Build exciting native apps in Xamarin using Xamarin essentials – Mr.Hari Krishnan
12.15 PM to 01.15 PM – Xamarin Forms with Firebase Realtime Database – Mr.Anbu Mani
Prerequisites Optional:-
1. Bring your personal computer fully charged by installing with Xamarin in Visual Studio in order to participate in our live coding activities.
2. Here is your Guideline to Download "VS 2019 or VS 2017 Latest Update:-
Link : https://visualstudio.microsoft.com/xamarin/
Location :
Microsoft Corporation India Pvt. Ltd.
Prestige Polygon, 471, 2nd Floor, Anna Salai, Rathna Nagar Teynampet, 600035 · Chennai
Attendees :
Event Photos: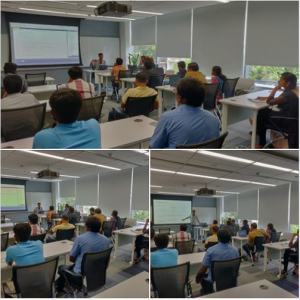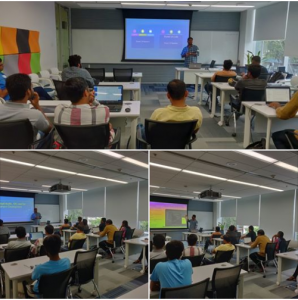 Thanks to all for supporting us.