Microsoft Build Local Event – 2019

Details
Join us Microsoft Build Local Event 2019. Learn about more experience the latest technologies and imagine new ways to create solutions. Connect with your community to share new trends and innovative ways to code.
Agenda:-
09.00AM – 10.00AM Registration
10.00AM – 10.45AM .NET today and tomorrow by Balamurugan
11.00AM – 11.45AM Enterprise security in the era of containers and Kubernetes by Karthikeyan
11.45AM – 12.30PM Create a truly conventional bot in minutes using QnA maker Cognitive service by Menaka
12.30PM – 01.15PM Lunch
01.15PM – 02.00PM Microsoft Graph: Powering your applications with Microsoft 365 services by Sathish
02.00PM – 02.45PM Introducing Azure Artifacts by Shanthakumar
03.00PM – 03.45PM The Next Transformation in Mobile Development with Xamarin by Hari Krishnan
Register URL: https://bit.ly/CHMSBuild
HashTag: #MSBuild #MSBuildChennai #XMonkeys360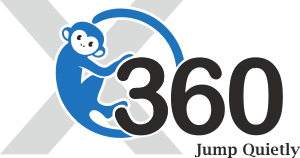 The XMonkeys360 Community strongly believes that it has a pivotal role to play in shaping the destiny of our future developers. As we know that, technology's are ruling the world in the shape of Mobile Phone's. So, XMonkeys360 Community provides a robust platform of Xamarin to every developers to realize their potential's and connect to make them more knowledgeable and successful in their individual life.