.NET Local Conf – 2018 at Chennai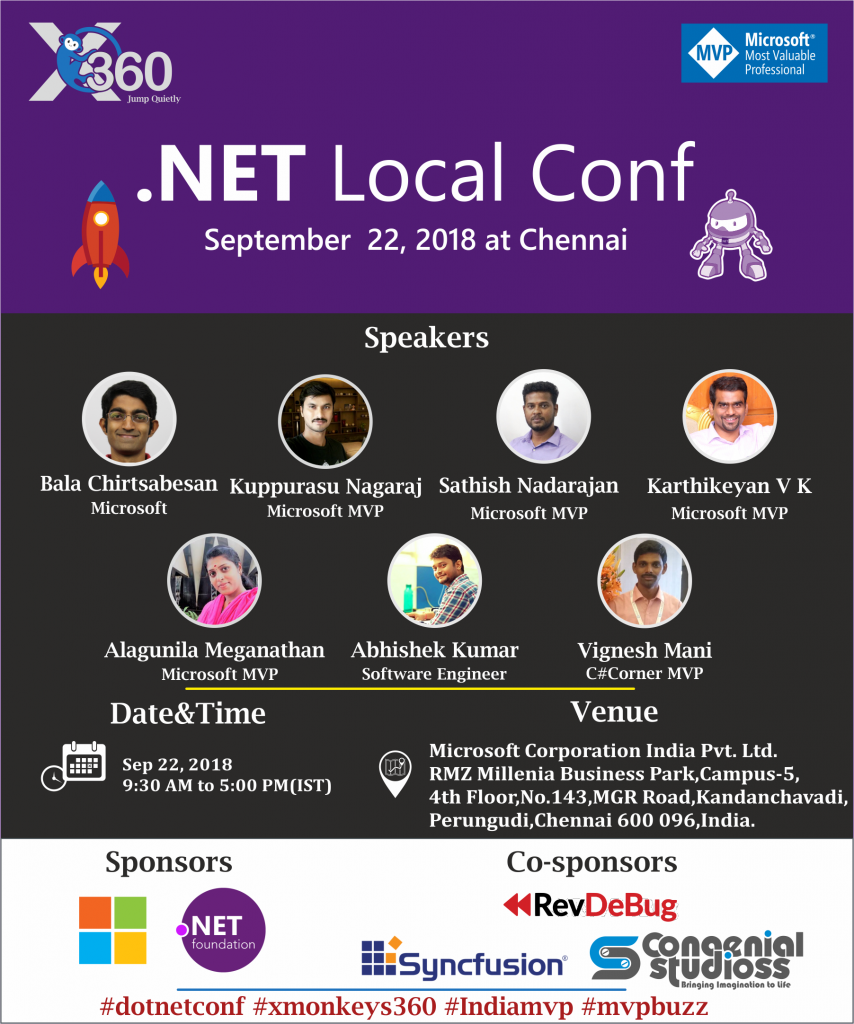 Details
We are very Excited to host an event on '.NET Local Conf ' 2018 at Chennai, India. NET Conf to be held on 22nd Sep 2018 in which We are going to talk about .NET Core, Xamarin, ML, Azure and other Microsoft !!!
Agenda:
• 9.00AM to 09.30AM – Registration
• 9.30AM to 10.30AM – Building your Open Source projects with VSTS and Azure by Bala Chirtsabesan
• 10.30AM to 11.30AM – What's new in Azure Serverless by Kuppurasu Nagaraj&Alagunila Meganathan
• 11.30AM to 11.45AM – Break
• 11.45AM to 01.00PM – Machine Learning in .NET (ML.NET) by Sathish Nadarajan
• 01.00PM to 02.00PM Lunch
• 02.00PM to 02.45PM – Building resilient Microservices with .Net by karthikeyan VK
• 03.00PM to 03.45PM – What's New in Xamarin Forms? by Abhishek Kumar
• 03.45PM to 04.30PM – Modular Web Applications with ASP.NET Core by Vignesh Mani
• 04.30PM to 04.45PM – Q&A
Event Guidelines:-
Bring your personal Laptop fully charged with .Net Core,Xamarin in Visual Studio installed PRIOR TO EVENT in order to participate in the live coding activities.
Check List:-
• Windows 10 Pro or Enterprise OS
• Visual Studio 2017 or Visual Studio 2015 Update 4
• Check your System .Net Core,Xamarin Installed with Latest Update
• Optional Azure Account
Goodies for Participation's:-
• Each Attendees Get One Year Syncfusion Essential Xamarin License.
• Get One Year RevDeBug Developer License (Limited).
Register : https://goo.gl/7bmdbG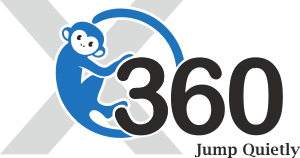 The XMonkeys360 Community strongly believes that it has a pivotal role to play in shaping the destiny of our future developers. As we know that, technology's are ruling the world in the shape of Mobile Phone's. So, XMonkeys360 Community provides a robust platform of Xamarin to every developers to realize their potential's and connect to make them more knowledgeable and successful in their individual life.