Azure DevOps Day at Chennai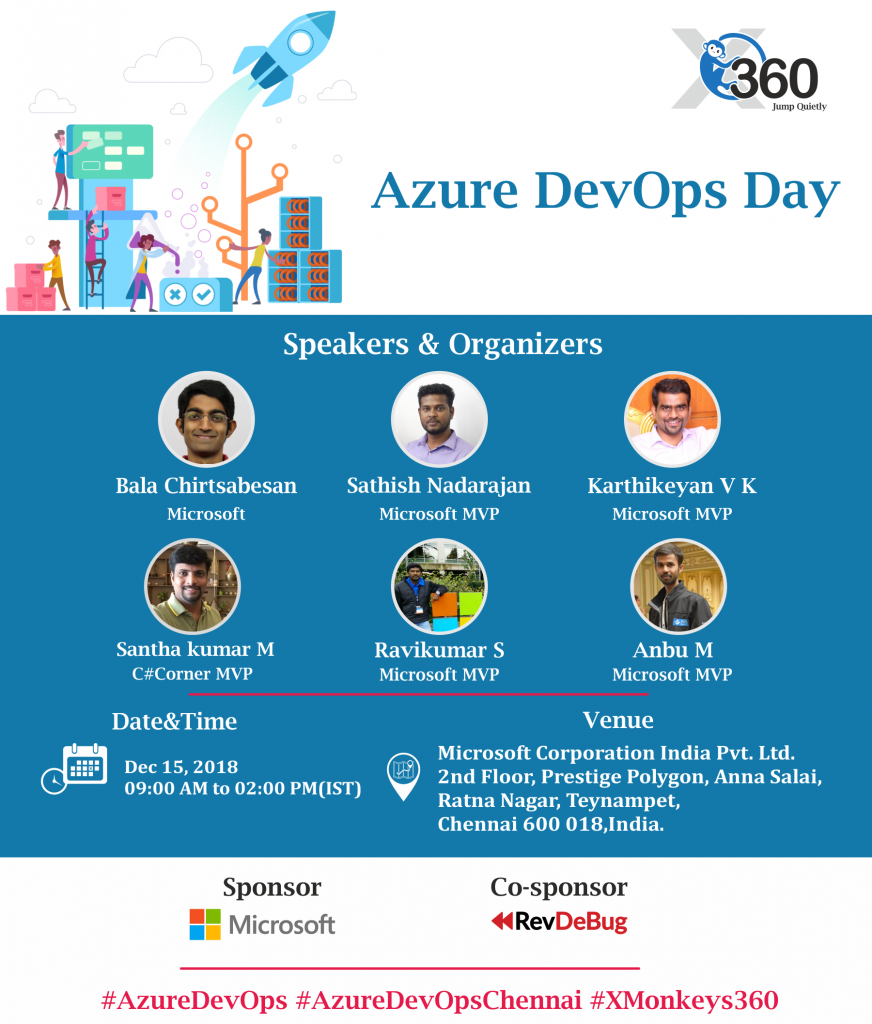 Details
Azure DevOps is the evolution of Visual Studio Team Services (VSTS). In this talk we'll take a look at what has changed, what's new and how to start using it to automate the building, testing, and distributing of your applications – regardless of your platform, framework, language, or cloud. We'll deep dive into how to setup and use Azure Pipelines, one of the core Azure DevOps services, to completely streamline CI/CD for an iOS and Android app, an open source NuGet library, and maybe even a Python web app!
——————————————————————————————————
Agenda:-
• 09.00AM to 09.30AM – Registration
• 09.30AM to 10.15AM – Getting started with Azure DevOps by Karthikeyan
• 10.15AM to 11.00AM – Azure Kubernetes Service (AKS) using DevOps by Karthikeyan
• 11.00AM to 11.15AM – Break
• 11.15AM to 12.00PM – Integrate Your GitHub Projects With Azure Pipelines by Balamurugan Chirtsabesan
• 12.00PM to 12.45PM – Introducing Azure DevOps Server 2019 RC1 by Santha Kumar
• 12.45PM to 01.30PM – Azure Search Services by Sathish Nadarajan
——————————————————————————————————
About the speakers:-
• Karthikeyan – @https://www.linkedin.com/in/karthikeyan-vk-27508254/
• Balamurugan – @https://www.linkedin.com/in/balamurugan-chirtsabesan-71204971/
• Sathish – @https://www.linkedin.com/in/sathishnadarajan/
• Santha Kumar- @https://www.linkedin.com/in/santhakumarmunuswamy/
——————————————————————————————————
Goodies for Participation's:-
• Azure DevOps Stickers, T-Shirts (Limited).
• Get One Year RevDeBug Developer License (Limited).
Register URL: https://bit.ly/2rolM4x
HashTag: #AzureDevOps #AzureDevOpsChennai #XMonkeys360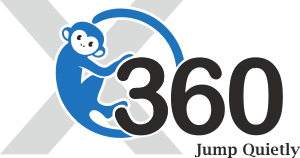 The XMonkeys360 Community strongly believes that it has a pivotal role to play in shaping the destiny of our future developers. As we know that, technology's are ruling the world in the shape of Mobile Phone's. So, XMonkeys360 Community provides a robust platform of Xamarin to every developers to realize their potential's and connect to make them more knowledgeable and successful in their individual life.