Xamarin Geek at Chennai-March 2019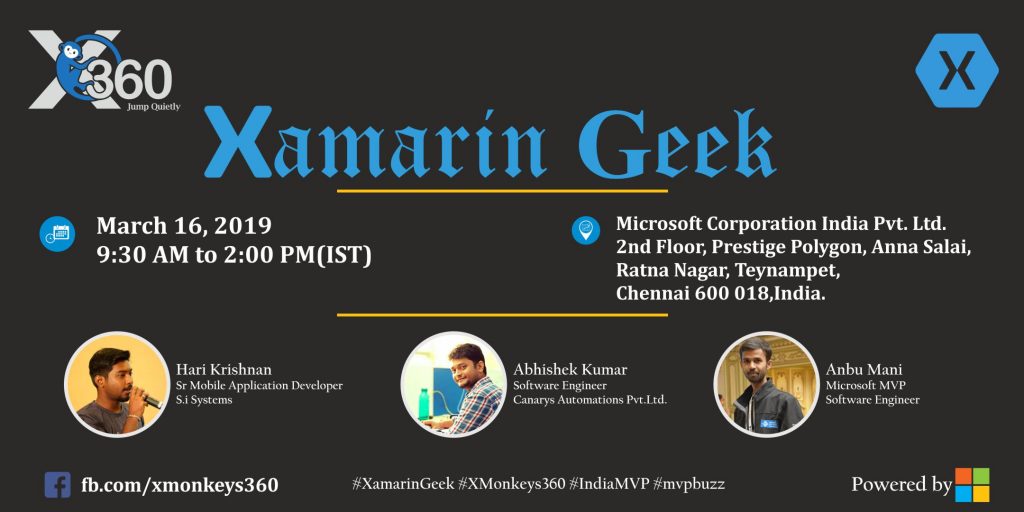 "Xamarin Geek" Event is part of XMonkeys360 Community. This Event is mainly focused on sharing the knowledge of Xamarin to everyone of the developers who need to learn "what is going around Technology"? Because, we know that the born babies are growing along with the Mobile phone's which tends to mandatory in every daily life. So, we take this opportunities to showcase the needs to spread the knowledge to the learner of Xamarin Native App and Xamarin Forms App Development.
Kindly register your arrival by filling the form details through the below mentioned Link.
Registration Link : https://bit.ly/2Nenm30
Agenda:-
10.00 AM to 11.15 AM – Introduction Xamarin Forms with Data Bindings to MVVM – Mr.Abhishek Kumar
11.15 AM to 11.30 AM – Break
11.30 AM to 12.45 PM – Explore Xamarin Forms Custom Control,Dependency Service,Custom Renderers and Data Binding – Mr.Hari Krishnan
12.45 PM to 02.00 PM – Introduction Xamarin Forms Offline Data Sync in Azure Mobile Services(DB First Approach & Code First Approach) – Mr.Anbu Mani
Prerequisites:
1. Bring your personal computer fully charged by installing with Xamarin in Visual Studio in order to participate in our live coding activities.
2. Here is your Guideline to Download "Visual Studio 2017":-
Link : https://visualstudio.microsoft.com/xamarin/
–> Run a FILE->NEW->Project->Cross-Platform->Blank App to complete your installation:
3. Optional Azure Account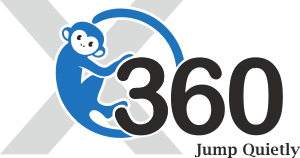 The XMonkeys360 Community strongly believes that it has a pivotal role to play in shaping the destiny of our future developers. As we know that, technology's are ruling the world in the shape of Mobile Phone's. So, XMonkeys360 Community provides a robust platform of Xamarin to every developers to realize their potential's and connect to make them more knowledgeable and successful in their individual life.