SharePoint Saturday – 2020
After the Success of SPS 2019, Again this year we are very honored to have the SharePoint Saturday event in 3rd time on 08th February 2020 backed by Singara Chennai.
To join with us, kindly get registered with the URL: https://bit.ly/CHSPS2020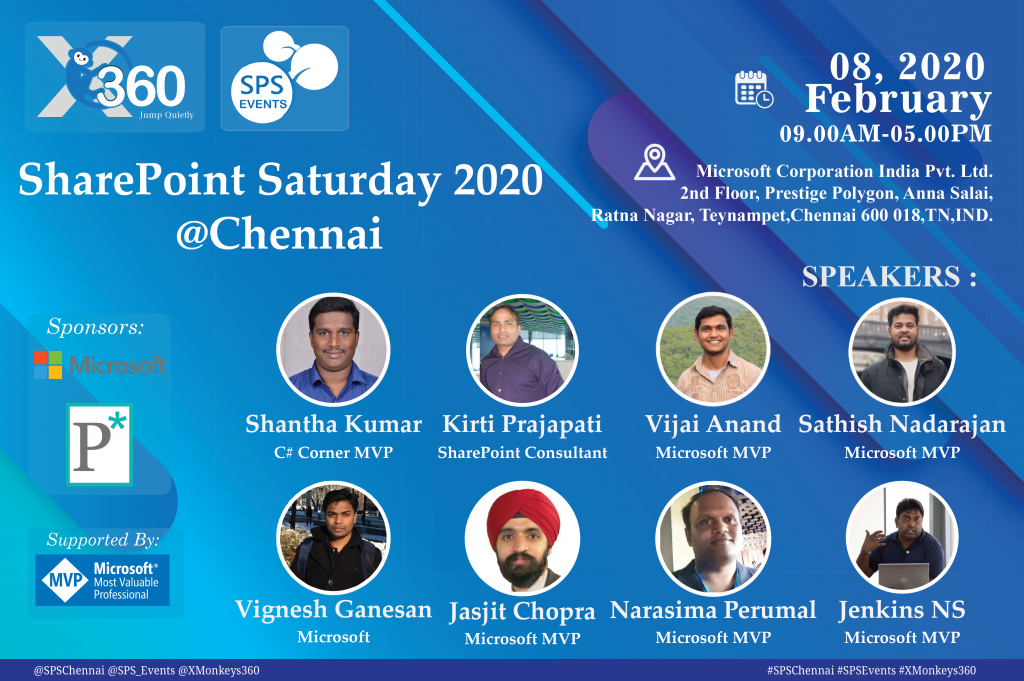 #Agenda
09:00 AM to 09:30 AM – Registration
09:30 AM to 10:00 AM – Keynote by Sathish Nadarajan
10:00 AM to 10:30 AM – TBD
10:30 AM to 11:20 AM – Azure DevOps with SharePoint SPFx Development using YAML Pipelines by Jasjit Chopra
11:20 AM to 11:30 AM – Break
11.30 AM to 12:20 AM – Managing and governing PowerApps and Microsoft Flow by Vignesh Ganesan and Vijay Anand
12:20 AM to 01:10 PM – Microsoft Teams Private Channel Architecture by NarasimaPerumal Chandramohan
01:10 PM to 01:45 PM – Lunch
01:45 PM to 02.45 PM – Super Charge your SharePoint Frameworks apps with MS Graph Toolkit by Shantha Kumar
02:45 PM to 03:45 PM – Build and Deploy Microsoft Teams Messaging Extensions App by Jenkins NS
03:45 PM to 04:00 PM – Break
04:00 PM to 05:00 PM – Azure Cognitive Services in SPFx by Kirti Prajapati
05:00 PM to 05:30 PM – Closing Note
To join with us, kindly get registered with the URL: https://bit.ly/CHSPS2020
#SPSChennai #XMonkeys360 #IndiaMVP #mvpbuzz #SPSEvents #XMonkeys360Events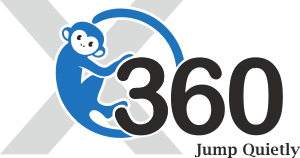 The XMonkeys360 Community strongly believes that it has a pivotal role to play in shaping the destiny of our future developers. As we know that, technology's are ruling the world in the shape of Mobile Phone's. So, XMonkeys360 Community provides a robust platform of Xamarin to every developers to realize their potential's and connect to make them more knowledgeable and successful in their individual life.